Laughter for the Holidays During Divorce or Separation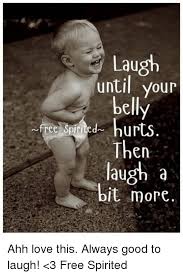 Do you need to laugh over the holiday season?  Is that separation or divorce dragging you down?  Come and read a few of our favorites to cheer you up.
.
The holidays can be tough for us recently divorced or separated.  I find my mind wandering back to previous holidays with some sadness and regret.  To shake the funk, I look for some humor in darkness and would love to share some of  that laughter with you.
Raleigh's own Erma Bombeck with a poison pen, Katie Martin, will have you in stitches and dropping a tear or two.  Look for her fresh perspective on being single at www.midwaymindsetblog.com.
If you need to laugh about the cheating partner or spouse with a lesson or two thrown in, check out  our favorite Chump at http://www.chumplady.com. (language)
Women with a husband in a midlife crisis, like mine, can find support and release at http://www.runawayhusbands.com.  This one is for women only, sorry guys.
And last but not least, my favorite, which may be funny for all but a life savior for people with cheating partners, go to http://soulmateschmoopies.wordpress.com. (graphic language).  There can be some problems with their link but copy it into your browser.  It's worth the effort.  Watch them in order if you can. There are 16 short ones.  Guarantee that you will enjoy the standard lines of the Husband and the Other Woman.
Hope some of you get some cheer and benefit knowing you're not in this alone.  We at Triangle Divorce Lawyers understand and wish you an amazing holiday season.  We're here if you need us. And remember, sometimes you just have to laugh.  -TDL